Are you considering Buzon pedestals for your project?
Congratulations! You are among leading architects, designers, landscape architects, and visionary builders and owners.
The Original Screwjack Pedestal
Leading on design and cost performance since 1987
Specified in commercial, residential, and municipal projects in 50 countries
Have Confidence Specifying Buzon
Buzon Pedestals offer the most thorough architectural specification certification in the world, the ICC. In addition, the Buzon Screw Jack Pedestal is Cradle to Cradle Certified® Bronze. You can rely on Buzon pedestals.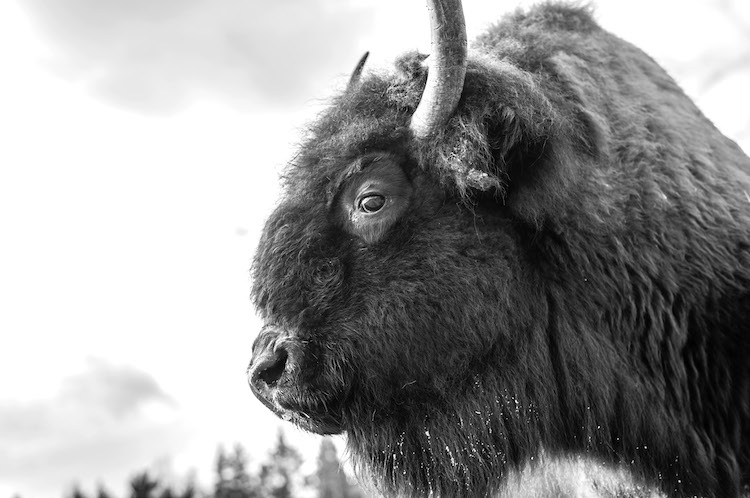 Buzon Pedestal International has received confirmation from ICC Evaluation Service, LLC (ICC-ES), that its BC, DPH, and PB-Series pedestals comply with the provisions of the:
2018, 2015 and 2012 International Building Code (IBC)
2019 California Building Code (CBC)
2020 Florida Building Code, Building
This confirmation, as evidenced in ICC-ES evaluation report ESR-3985, provides guidance to code officials faced with approving the use of Buzon BC, DPH, PB-Series pedestals under these codes. See ICC-ES Evaluation Report No. ESR-3985 at www.icc-es.org
Buzon Product Family
Buzon PB and BC series screw jack pedestals are slope-correcting and height-adjustable. Choose the family that best characterizes your application type and decking material.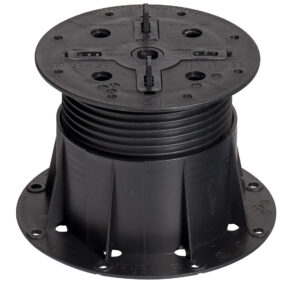 PB Series
PB Series pedestals provide solutions for residential applications and with the different head options available solves many construction challenges. The PB Series is especially suited for installing hydra-pressed concrete and other heavy materials.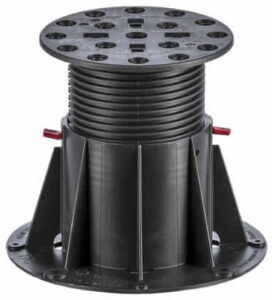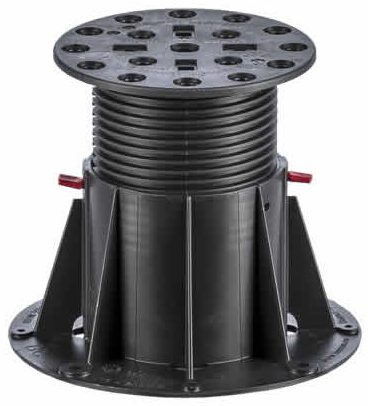 BC Series
BC Series pedestals empower architects to be more creative in designing plazas, green roofs, or water features using decking materials of any shape. The BC series provides extra strength for applications with extremely heavy loads or drive-over requirements.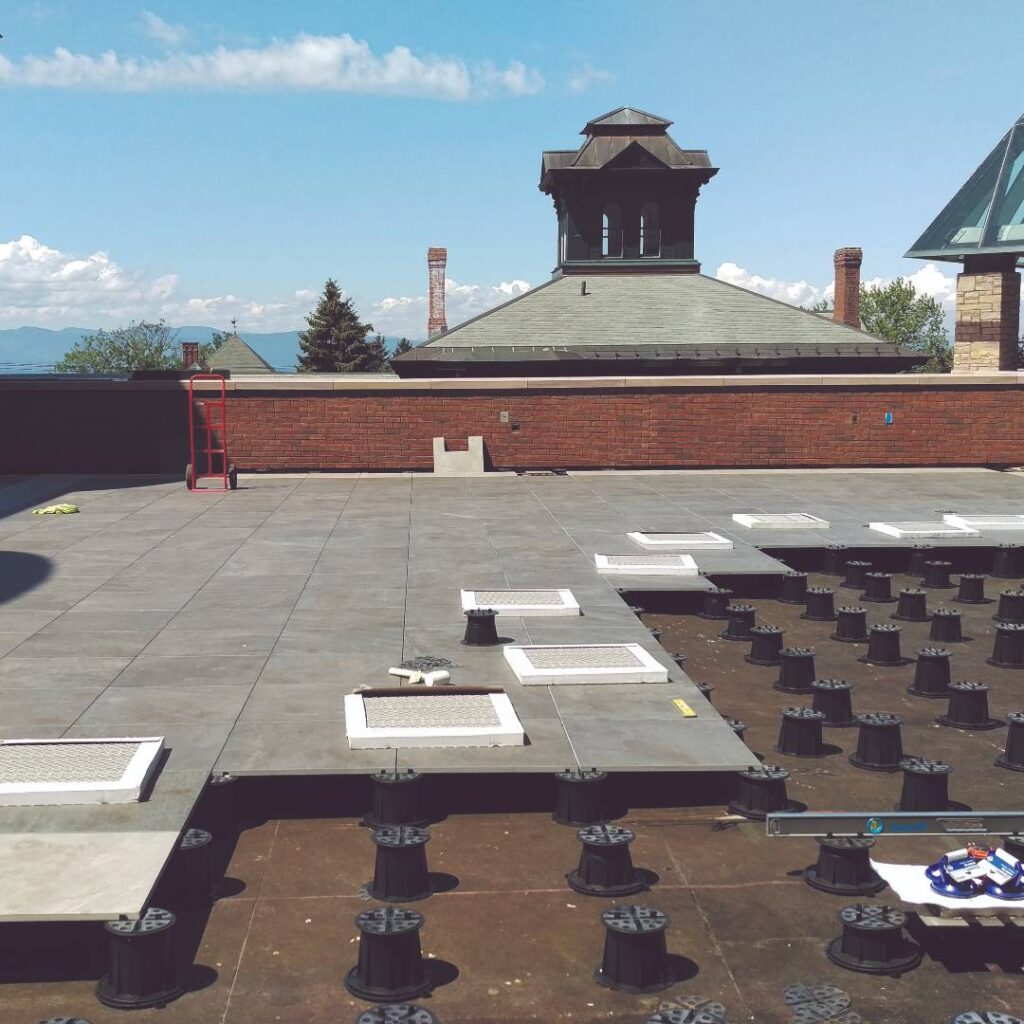 Slope Correction
Buzon's U-PH5 Slope Corrector makes it quick and easy to correct for roof pitch or smooth out uneven surfaces.
Benefits of Slope Correction:
Enables design of level leisure surfaces
Maintains slope to drain design
Minimizes installation time
Accommodates locally uneven surfaces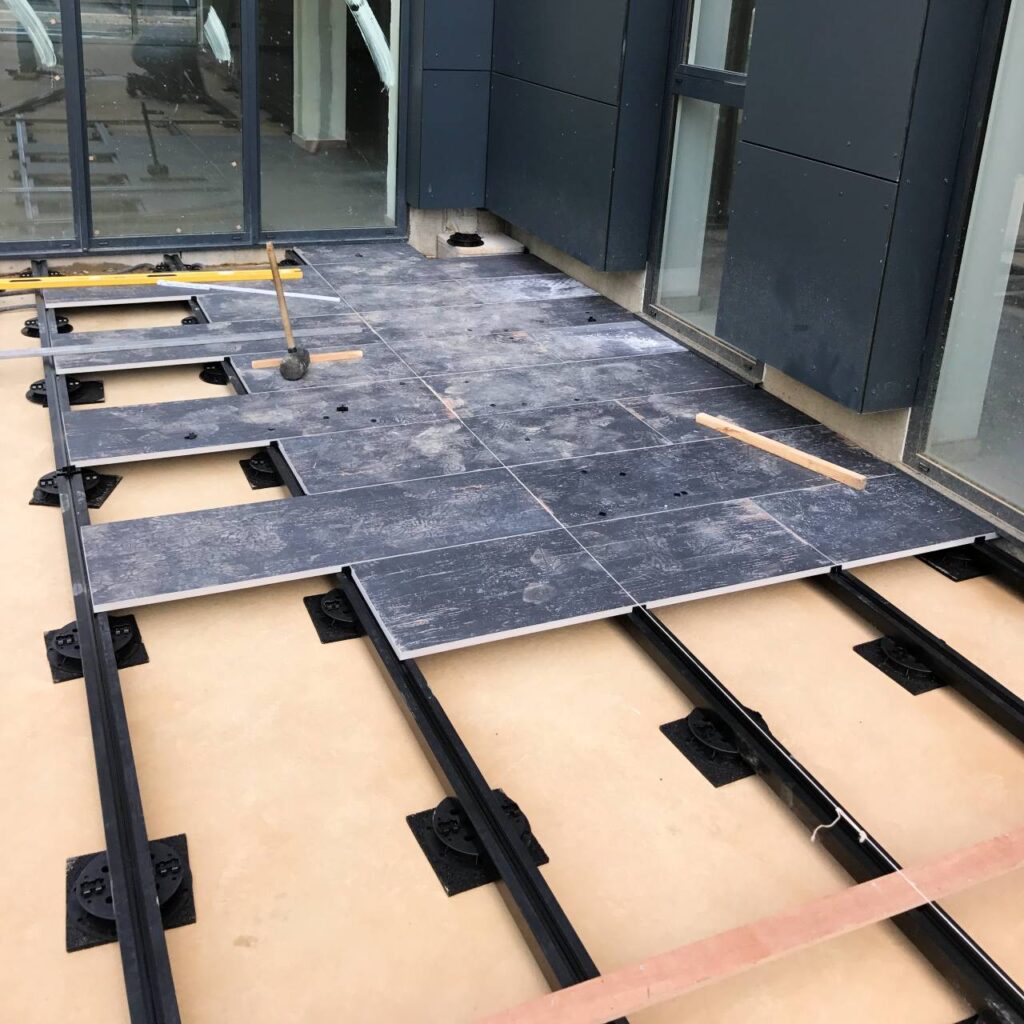 U-BRS Aluminum Joist System
Use this aluminum substructure over pedestals to create a load-bearing and weatherproof platform for your decking surface.
Benefits of Aluminum Joists:
Form-stable, always straight, load-bearing, torsion-free
Impervious to weather, UV exposure, insects and rot
Specially adapted for use with any deck clip or attachment
Designed to work with pedestal systems
Engineered for heavier loads and pavers