Buson Pedestals is Buzon Pedestals
You typed Buson Pedestals into your search engine. You probably meant to enter Buzon pedestals. Now that you are here, welcome and please learn more about the world's leading height-adjustable and slope-correcting screwjack pedestal.
A Very Brief History of Buzon
The Buzon pedestal is the original screwjack pedestal, invented by Claude Buzon founder of Buzon Pedestal International. Since 1987, Buzon has been the worlds leading manufacturer of screwjack polypropylene pedestals. The family owned business is now run by Claude Buzon's son, Laurent Buzon. He won't be offended if you call his products, Buson pedestals, but the name molded into the pedestal products will remain Buzon.
Buzon Global Footprint
Buzon Pedestal International has a global footprint with distributors and dealers around the world. Additionally, architects, landscape architects, builders, specifiers, and designers have designed, specified, and installed Buzon pedestals in a variety of applications in 50 countries, and counting.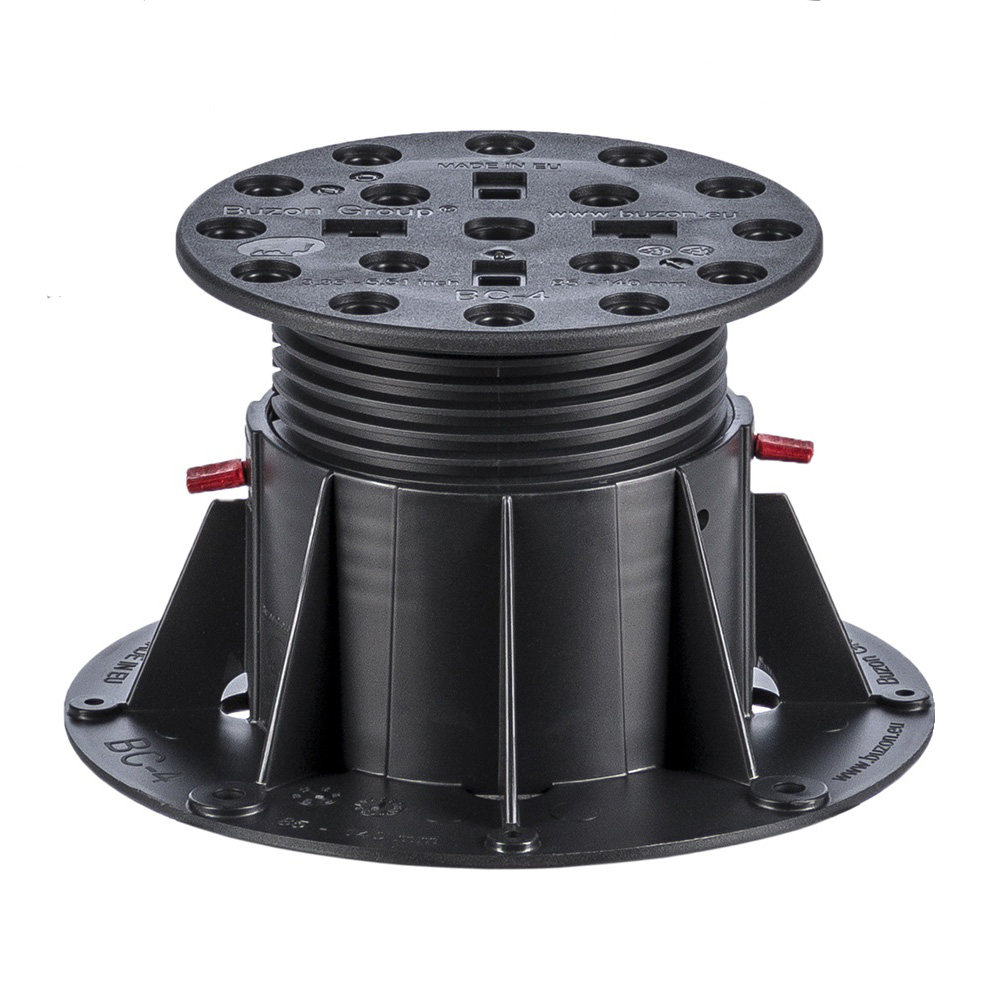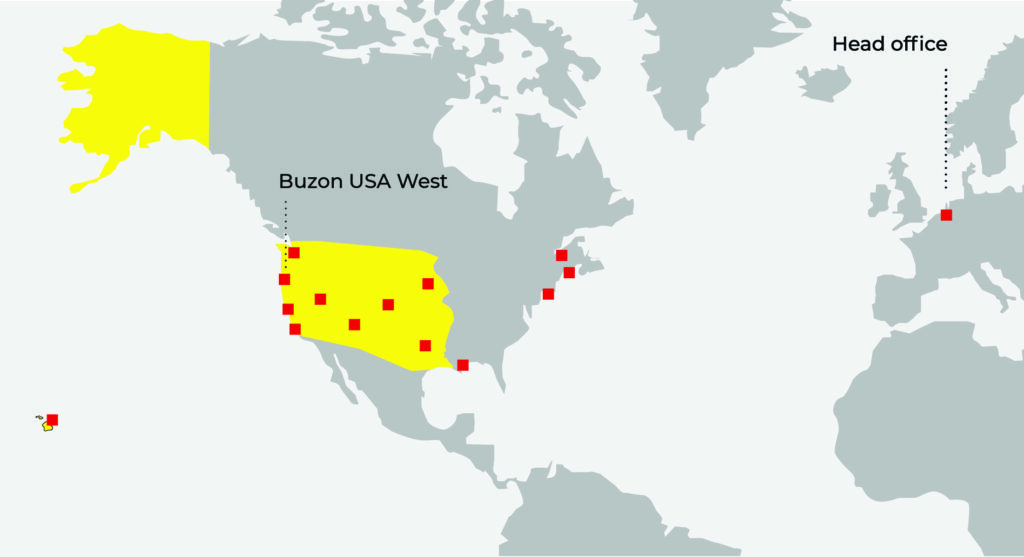 Buzon USA West is US Distributor
Buzon USA West functions as the Western distributor for Buzon Pedestal International, offering a range of services. This includes stocking, selling, and supporting BC and PB series Buzon screwjack pedestals alongside related accessories. Throughout your project, we ensure comprehensive sales and technical assistance. You need not worry about calling them "Buson" pedestals; we won't take offense. Our competent dealer network allows us to provide virtual or in-person training for installers as well.
Join the Buzon (or Buson Pedestal) Family
We invite architects, landscape architects and interior designers to contact Buzon USA West for specifications, technical data certifications, and testing reports. Or, if you would simply like to introduce yourself, your team, or your project.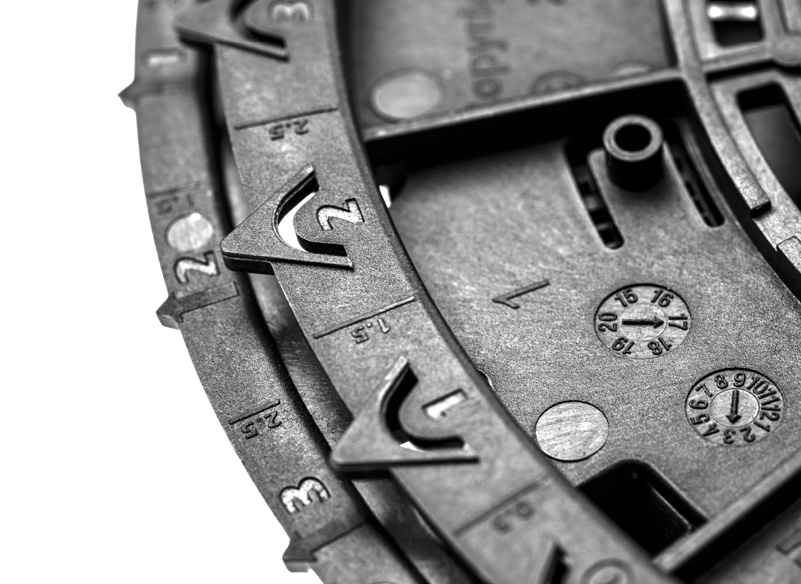 Buzon Innovations
Buzon pedestals are often imitated but never duplicated. A category leader from the start, Buzon Pedestal International continues to lead the way in innovation: 1st pedestal, 1st slope corrector system, 1st key lock system to lock pedestals in place, 1st 360° spacer tabs for any shape paver, fire resistant pedestals, etc. Learn more.
Get to Know Buzon
More than innovative products alone, Buzon Pedestal International also leads in environmental responsibility and sustainability. Buzon products are 100% recyclable and the Buzon Screw Jack Pedestals are Cradle to Cradle Certified® Bronze. The company has achieved carbon neutral certification and also has achieved and maintains ISO 9001 and ISO 14001 certifications.
Work with Buzon Pedestals
Are you involved in designing, specifying, or building a commercial or residential pedestal deck system?
Call us at (503) 954-3336, email sales@buzonpedestals.com, or click. Remember to mention Buson pedestals. 😉